Director: Michael Hast
Established: 2002
The Arizona Spoke is so much more than a cycling club — we are a cycling ministry that rides for Jesus. Join our team for fellowship, fun, friendship, fast rides, and family rides.
Recent Posts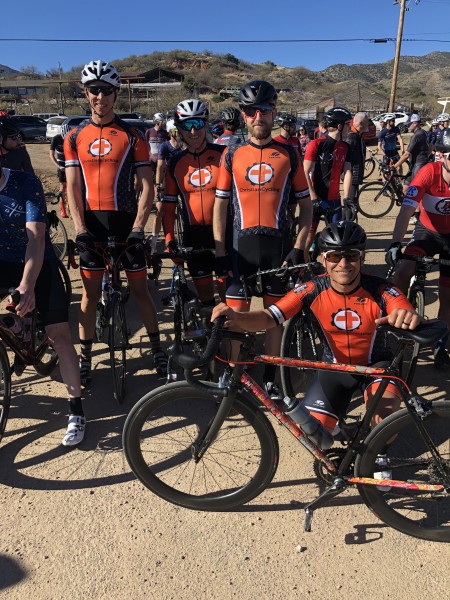 Monday, February 03, 2020
Michael's Race ReportThe Vuelta a Santa Catalina Road Race is a very tough road race early in the season. The last 9 miles are a hill climb of an average of 3%. But don't let that fool you. Along the way are kickers of 9 - 11%. The plan was easy....
(Continue Reading)