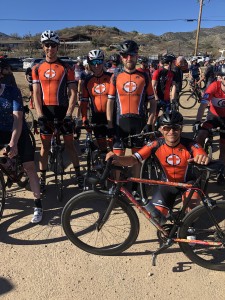 Michael's Race Report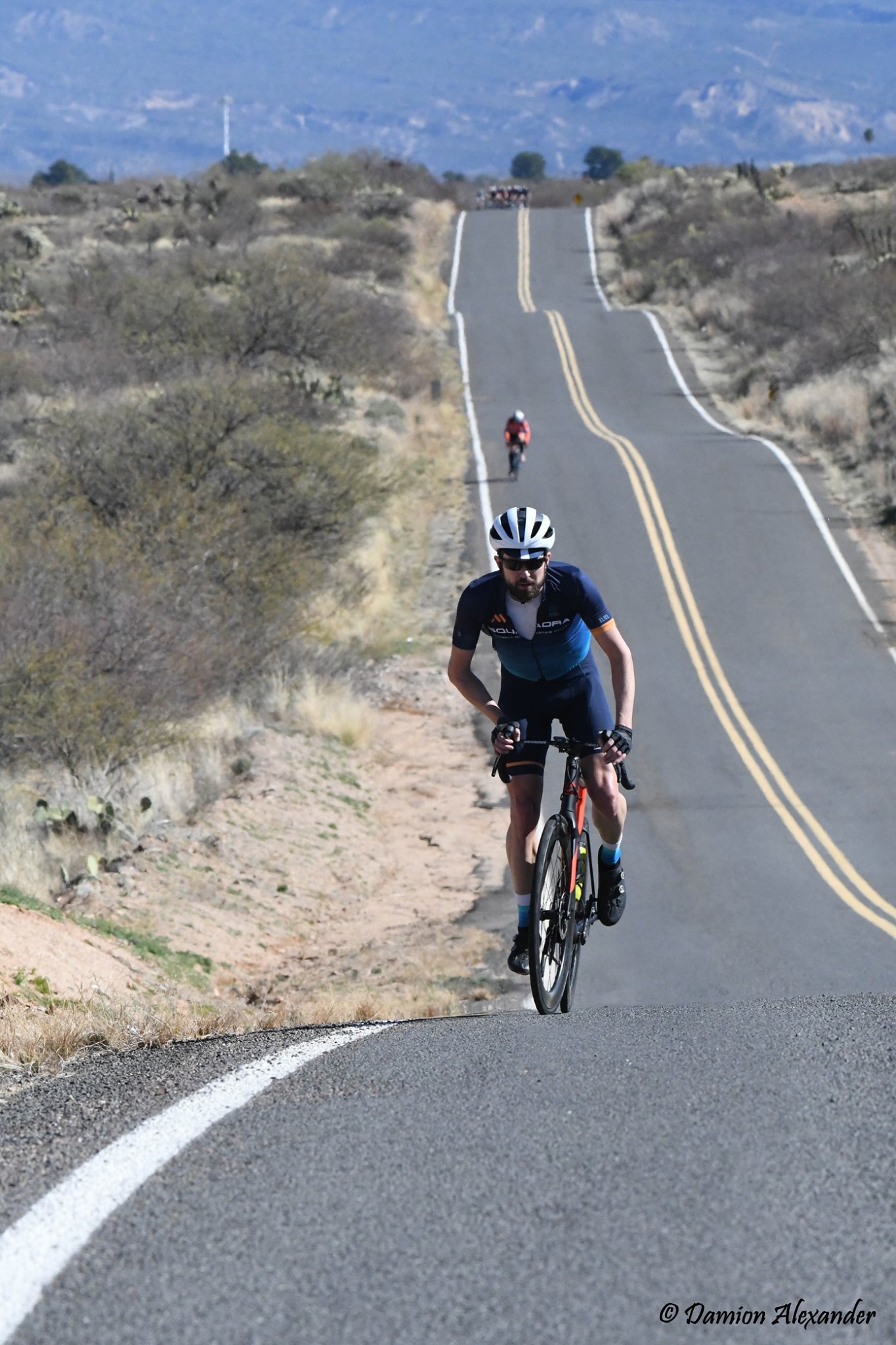 The Vuelta a Santa Catalina Road Race is a very tough road race early in the season. The last 9 miles are a hill climb of an average of 3%. But don't let that fool you. Along the way are kickers of 9 - 11%. The plan was easy. Sit in until the last climb and then unleash our attacks. Well, a break formed after about 9 miles and there was no real chase to get them back. Bill tried to limit their gain with another rider. At mile 17 of 53, I started to chase the breakaway with Tom but soon realized that we would have to chase all day in order to keep other breaks from succeeding. What's the best line of defense, OFFENSE! I launched an attack and bridged over to the breakaway at mile 21. Now my teammates could sit in and didn't have todo any work up front. We worked well together in the break, but lost 1 rider during the climb to San Manuel. 2 more riders bridged over to us at mile 37. Now we had 4 strong riders in the break willing to work and bring the race home. One of the riders dropped his chain on a climb and the winner of the race and I attacked. Now it was just the 2 of us on the 9 mile climb to the finish. The power to weight ratio was in favor of the other rider and he slowly distant me. With about 2 miles to go, a group of 5 passed me which included our teammate Tom. I tried to hang on their wheels but got dropped pretty quickly.
Thanks to Damion Alexander for taking this picture.
---