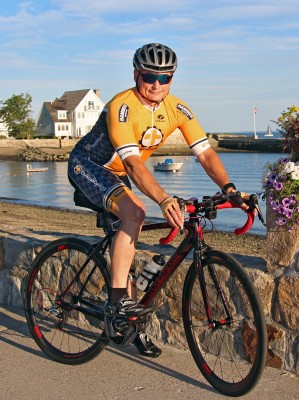 Director: David Bailey
Established: 2017
The Connecticut Spoke endures despite the challenges of seasonal change, busy lifestyles, narrow and sometimes crowded roads plagued with prolific potholes, and finally varied riding preferences and abilities. We do it all for the love of cycling blended with our love for God and the cycling community we are called to serve.We would love to have you join our team for fellowship, fun, friendship, fast rides, or family rides.
Don't ride solo all the time; there is power in the draft so what are you waiting for?... Jump in. ;-)
Recent Posts
Monday, August 23, 2021

The members have spoken with their submissions and votes in the recently concluded kit design contest and here is a sneak peak at the new ChristianCyling kit that will launch at the begining of 2022 and be in service at least until the end of 2027 in accordance with our...

(Continue Reading)

Friday, November 19, 2021

Had a wonderful visit worshiping and riding with my Connecticut ChristianCycling brother Chukwuemeka up near Suthington, CT.He records the worship services from his Nigerian/American church so that others can watch online. There was very enthusiastic music and worship followed by a powerful message on following God's direction with action. Then...

(Continue Reading)

Friday, November 19, 2021

40 degree temps and 20 mph wind gusts could not keep ChristianCycling brother-sisters from rolling together on an otherwise beautiful Fall day.Hot coffee after party was a must and gave us a chance to get to know each other better.